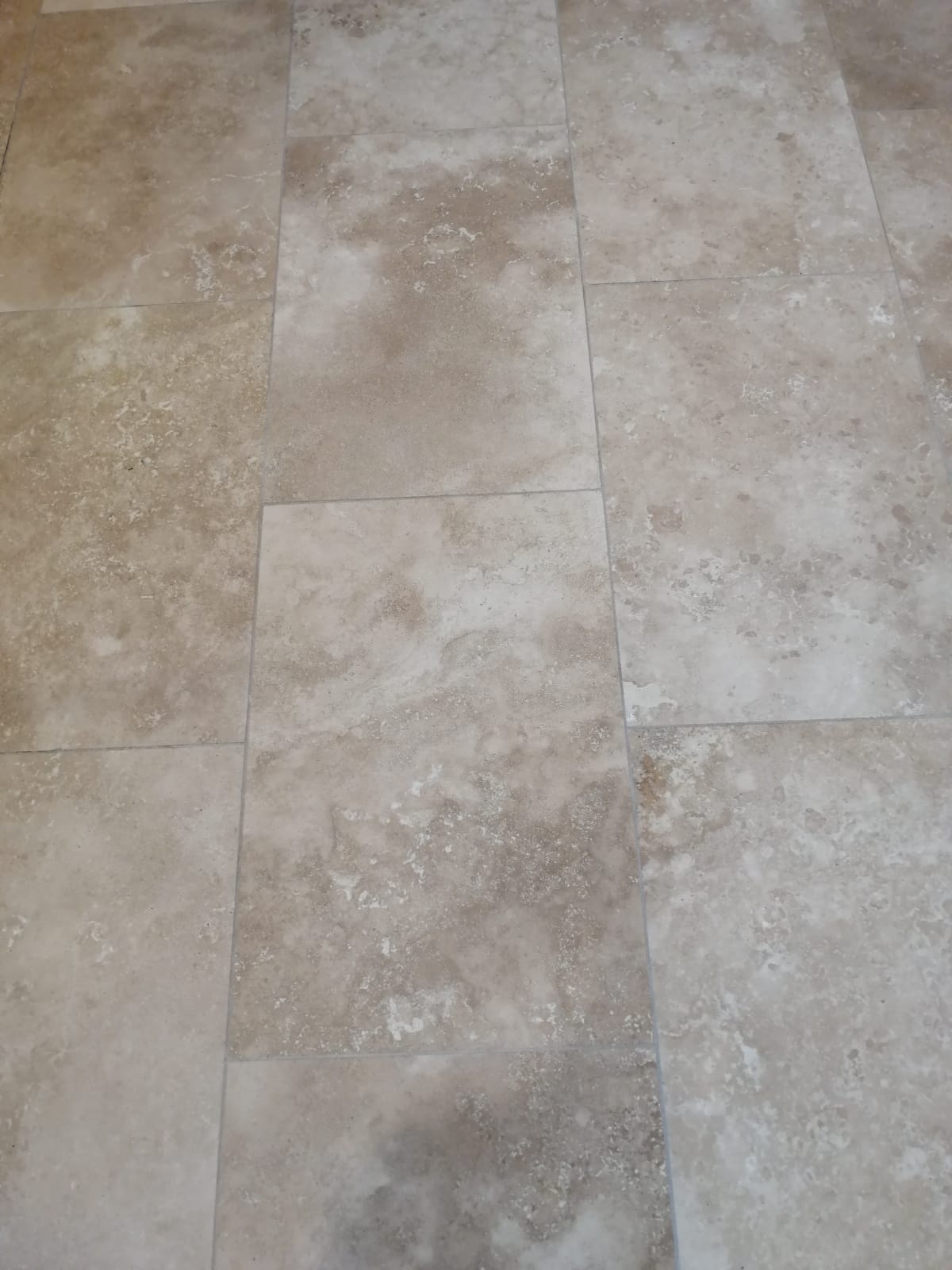 REJUVENATE YOUR STONE TILE FLOORS
We can rejuvenate all stone tile floors and grout lines to their original just laid look, enhancing and accentuating the appearance of the stone tiles and grout lines. The floor then looks exuberant and is easily maintained in the future, sealing for protection against staining and soiling.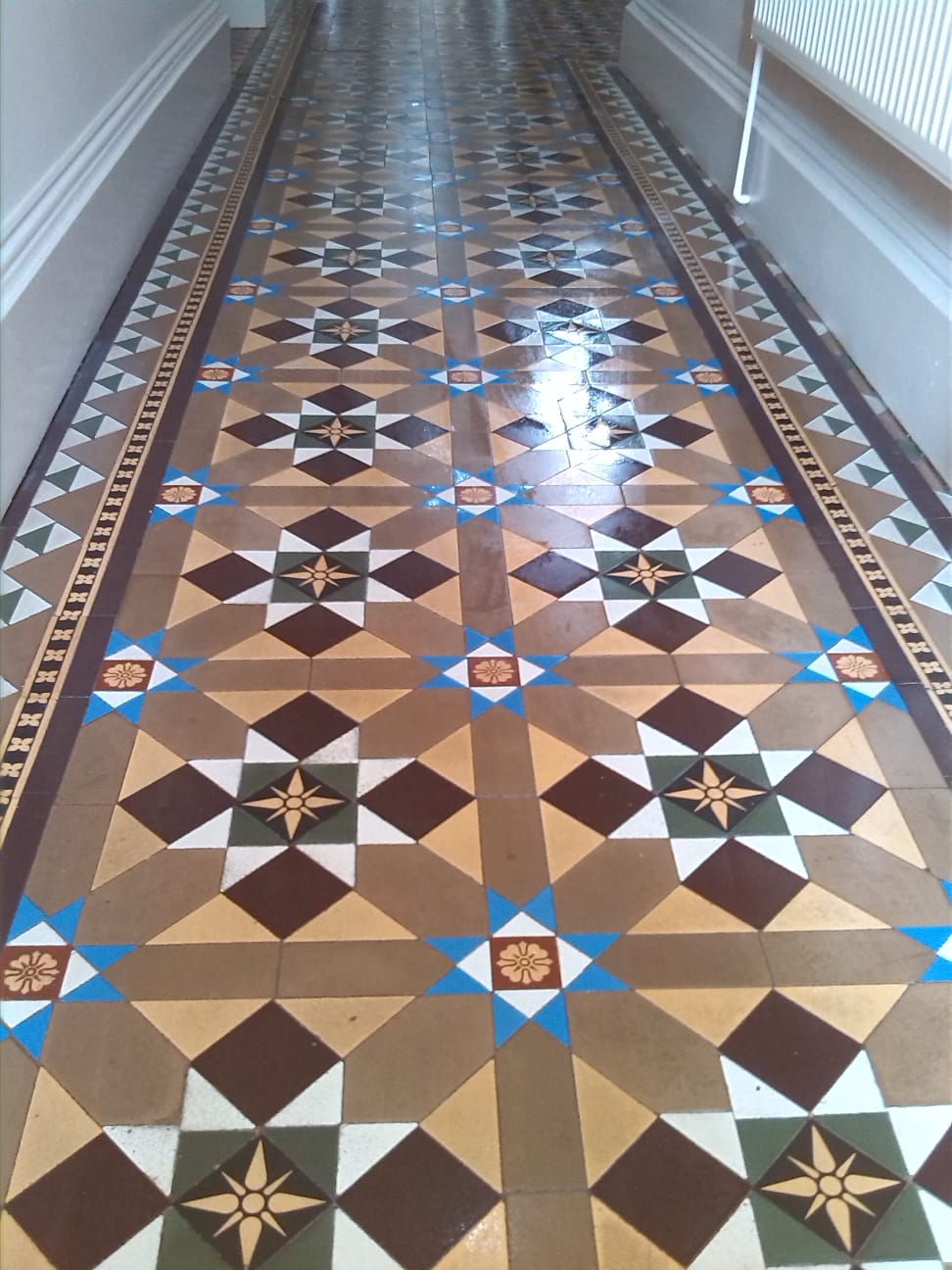 VICTORIAN TILES
Bring back the glory of your Victorian tiles by having them deep cleaned and restored, removing decades of engrained dirt, and then sealing for an enhanced protection.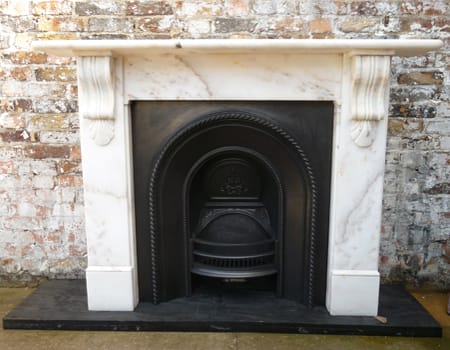 MARBLE FIRE SURROUNDS
Deep cleaning, sealing and repairing marble fire surrounds, once again removing decades of dirt and grime and then enhancing their original beauty.
ASK THE ADVICE OF THE STONE TILE RESTORATION EXPERTS . Please call 07383 500335.

DEFINITIONS OF NATURAL STONE FINISHES
1. A polished finish has a shiny glossy surface but within time the shine could wear in high traffic (foot-fall) areas.
2. A honed finish is a satin smooth surface; generally a honed finish is preferred for floors as a honed finish is more suitable for high traffic areas.
3. A flamed finish is a rough texture surface, example flagstone, some granites, and slate.
THE DIFFERENCE BETWEEN CLEANING AND DISINFECTING:
Cleaning is the process to remove dirt, grime and grease etc, making the surface look visibly clean.
Disinfecting is a process of destroying germs and bacteria and should be carried out after cleaning.
Disinfecting without cleaning will not be as effective. We provide this facility and we only use products which meet BSEN 1276 AND BSEN 14476 STANDARDS. These are virucidal/bactericidal disinfectants.
CLEAN, DISINFECT, PROTECT.
TILE GROUT DIRT TRAP
Dirt accumulates over time into the pores of stone and grout. The dirt, soil and grease gives the floor a bad appearance. The stone tiles lose their natural colour and the grout will become badly soiled and also become much darker, due to the ingress of dirt etc. We can reinstate the appearance to the stone tiles and grout lines to their original condition.
The tiles and grout are then ready to be sealed to protect against staining etc, leaving the floor in its transformed appearance.
TRAVERTINE RESTORATION
Travertine has many tiny holes that fill with dirt. We will restore the tiles to their original condition and then fill the holes with a stone resin.
Do not fill travertine with cementeous grout as the grout will get dirty very quickly. Only use a stone resin travertine filler.
Covering the whole of the south east providing cleaning services for stone flooring and tiled flooring,
For advice please call 07383 500335