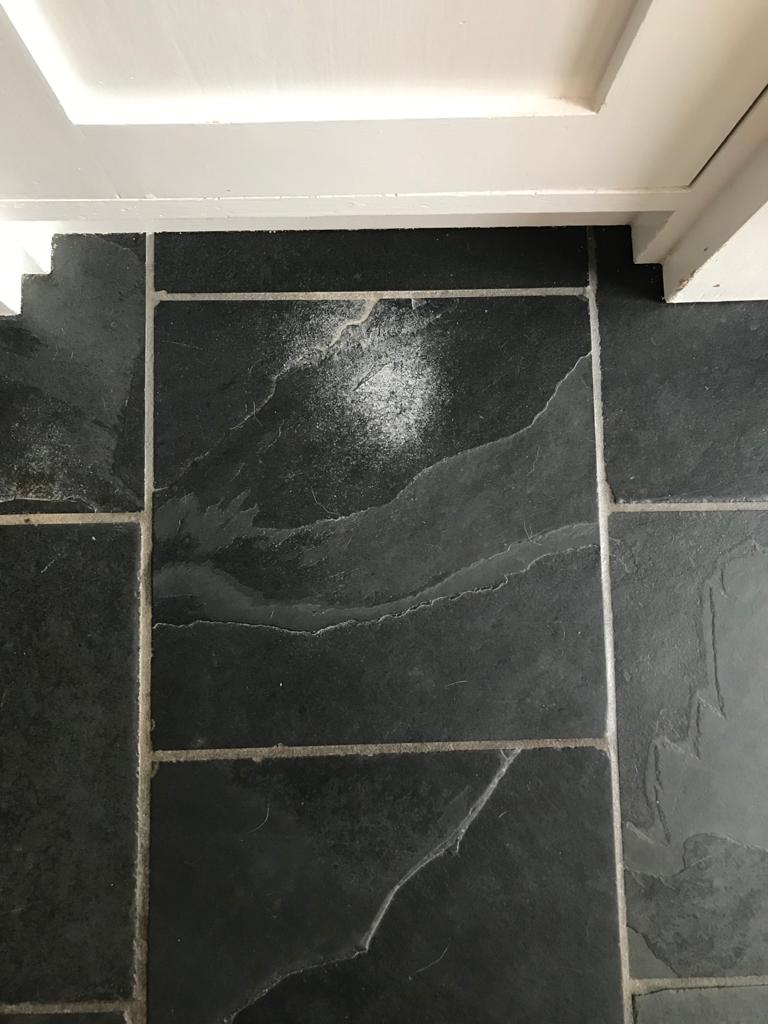 REJUVENATE STONE TILE FLOOR CLEANING
Experts in Stone Tile Floor Cleaning and Restoration. We specialise in deep cleaning, sealing and rejuvenating stone tile floors and grout-lines, re-instating them to their just laid look. We are certificated and have the knowledge to deal with many issues of stone tile floors. If you would like advice regarding your stone tile floors, please call 07383 500335.
WHAT IS STONE TILE RESTORATION?
Restoring tiles may be as simple as cleaning and sealing, but it could also be much more complicated in regard of scratch removal, acid damage on natural stone, grout haze problems on stone, stone tiles which are over-sealed and polishing natural stone. These issues can be rectified by us at Rejuvenate Stone Tile Floor Cleaning. Most floors will need a restorative clean to bring them up to the required standard.
THE NEED TO SEAL STONE TILE FLOORS AND GROUT
All natural stone is porous with many tiny holes inside the stone structure. By sealing the stone you have added protection within the stone structure. This will help to protect against liquids, dirt, grease and soiling. Grout is also porous and will absorb dirt and liquids at a faster rate.
Sealing stone and grout will provide the longevity of your stone tile floors.
STONE TILE FLOOR MAINTENANCE
Advice on maintaining your stone tile floors after they have had a restorative clean:-
1. Sweep and remove grit and dust from floor. Use pH neutral cleaner to clean your stone and tiles. Never use any acidic products or products containing vinegar or lemon juice on natural stone. These products can etch and damage the stone. Do not use bleach as this can damage stone and grout.
2. Travertine tiles. Holes can easily fill with dirt. Have them filled if possible. For further
advice please call 07383 500335.
Professional Floor Cleaning Services
REJUVENATE YOUR STONE TILE FLOORS
We can rejuvenate all stone tile floors and grout lines to their original just laid look, enhancing and accentuating the appearance of the stone tiles and grout lines. The floor then looks exuberant and is easily maintained in the future, sealing for protection against staining and soiling.
PROFESSIONAL STONE CARE
Deep cleaning and sealing for protection of all natural stone surfaces. Advice given on any issues of stone floor care.
VICTORIAN TILES
Bring back the glory of your Victorian tiles by having them deep cleaned and restored, removing decades of engrained dirt, and then sealing for an enhanced protection.
MARBLE FIRE SURROUNDS
Deep cleaning, sealing and repairing marble fire surrounds, once again removing decades of dirt and grime and then enhancing their original beauty.
For more information, please call 07383 500335.